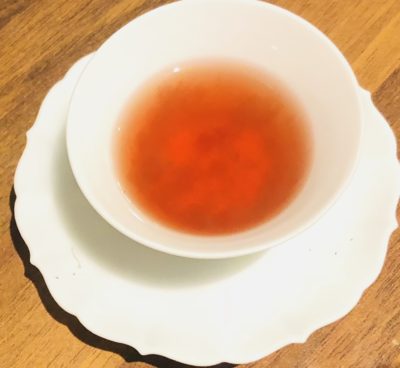 This Year all through the summer we continuously harvested Raspberries from our allotment. Dried Raspberry in Chinese Medicine is called Pu Pen Zi.
Fu Pen Zi has many health benefits. The main ones are:
Tonify the Kidney Essence
Help with impotence
Help with infertility
Improve eyesight
Fu Pen Zi is one of the herb in the famous herbal formula: Wu Zi Yan Zhong Wan. The herbal formula is made from 5 different fruits/seeds including Pu Pen Zi, Goji Berry etc. It is used to replenish the vital energy in the Kidney. Thus treats infertility, impotence etc.
We made a beverage from raspberries. The sweet and sour taste of the beverage nourishs the Yin energy in the body. It gave us great energy and nourishment through this warm summer and continue to nourish us in the autumn.
The recipe is simple. Mix the cleaned raspberries with raw cane sugar and water just covering the berries in a pan, bring to boil and simmer it until there are big bubbles. Don't forget to keep stirring it. Turn off the heat and wait until it is cold to store in a jam jar. Take 2 table spoons in a cup and add boiled water. There is an option to add cold water too. You can drink it warm or cold.